20 Oct, 2022
New Lido has started BREEAM Communities certification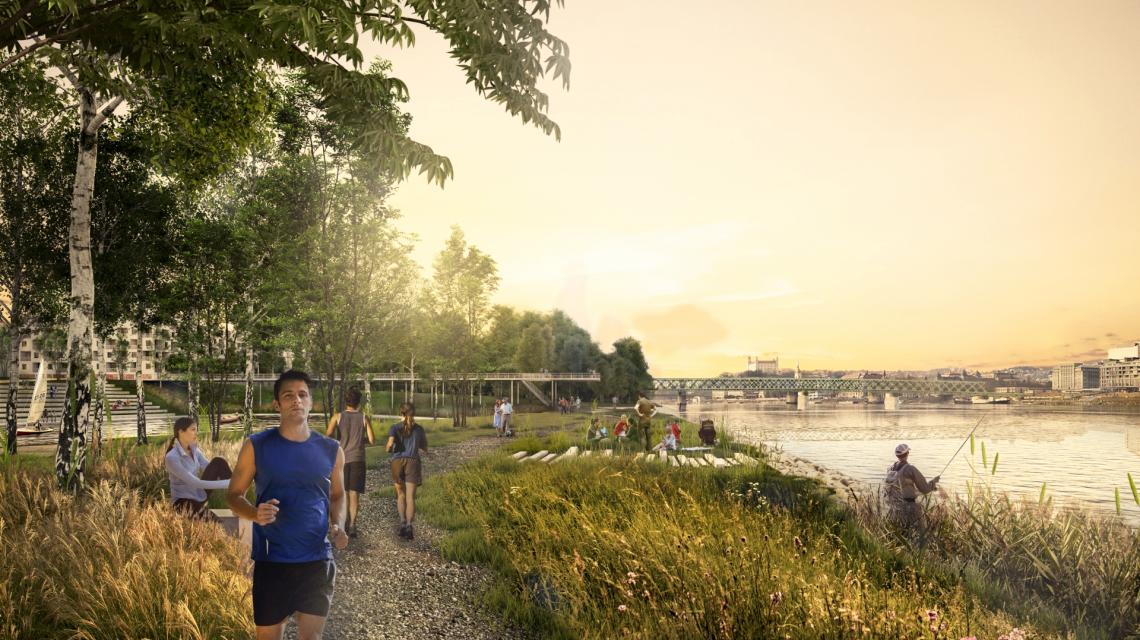 The area between Apollo Bridge and Old Bridge on the Petržalka side of the Danube has long been earmarked for the city centre's expansion in Bratislava's strategic development plans. The forthcoming Nové Lido project by JTRE will develop a neglected area and draw on its historical identity, giving Bratislava a compact centre that connects the riverbanks to become a genuine Danube city.
Project developer JTRE appreciates the responsible and sustainable development of the new city district: Nové Lido will include several public spaces, including three large parks, a central square, and a boulevard with new tram line and bike paths. The project also proposes renovating and cultivating a predominantly natural recreational zone with direct river access and a visual connection to the Old Town.
That Nové Lido will undertake the prestigious BREEAM Communities International certification process confirms our commitment to developing this city centre area in a sustainable way - both environmentally and in terms of the local community. The project must meet strict criteria that also conform with the Bratislava 2030 vision: the strategic document for the city's sustainable development. Leading local and international architects, urban planners, landscape architects, and consultants in social responsibility, sustainability, ecology, sociology, and green tech are contributing to the Nové Lido project.
BREEAM Communities covers the preparation and planning phase of large multifunctional projects that have a significant impact on a city's development. The certification monitors sustainable design, sustainability, and quality of preparation and design. Five main indicators are assessed: management and admin, social and economic well-being, resources and energy, land use and ecology, transport and mobility. Awarded since 2008, so far only six projects in CEE have received this prestigious certification.
It's of paramount importance that this project includes safe and attractive streets, a cycle network, public transport access, and improves the environment through green infrastructure, landscaping, and minimising waste and water pollution. Also evaluated are public spaces, microclimate, adaptability to climate change, flood protection, the provision of services/facilities/fittings and affordable housing, as well as public discussion and independent quality control of project preparation. Emphasis is also placed on measures to address the climate crisis, including energy efficiency, renewable energy sources, reduced carbon footprint and heat islands, and mitigation of extreme weather events.
We are confident that Nové Lido will bring Bratislava fully in line with other leading European cities thanks to its environmental approach and multi-functionality.