30 Sep, 2022
The Klingerka project has become part of the ERSTE Realitná Renta fund, which is managed by Asset Management Slovenskej sporiteľne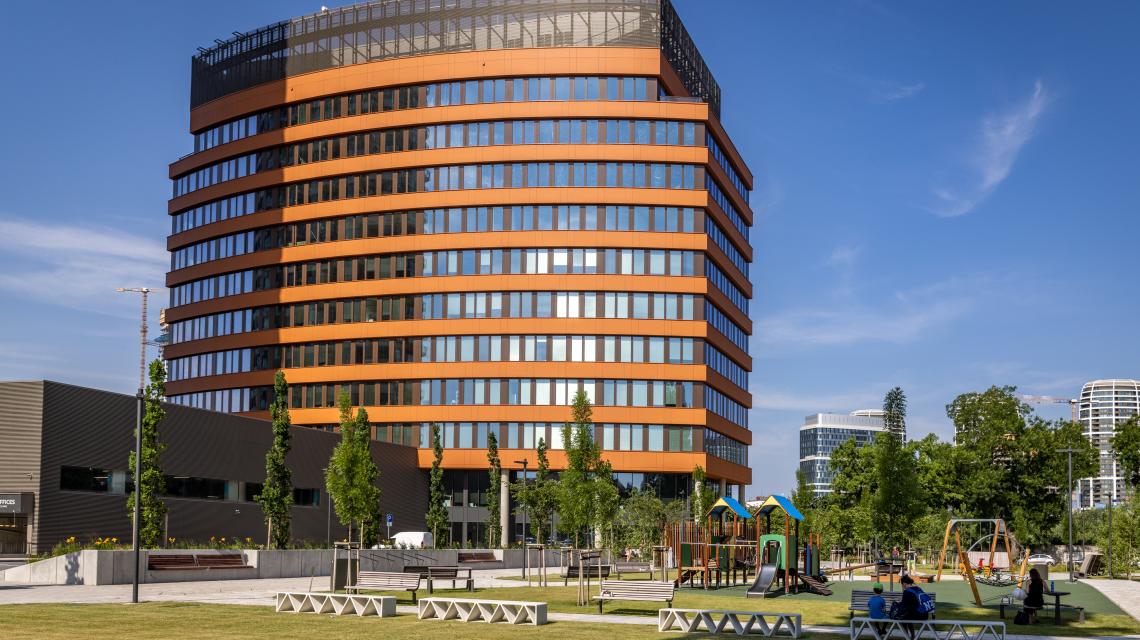 The ERSTE Realitná Renta real estate fund of Asset Management Slovenskej sporiteľne bought the Klingerka administrative building in Bratislava from a company in the J&T Real Estate Holding Limited group. The building was completed in 2021 and has a rentable area of 11,470 m2.
"Through our mutual fund and collective investment system, investors from all over Slovakia can share in the returns from this building in the Klingerka project. I am glad that just as the Erste Group is developing its activities in the financial sector in a modern way, the ERSTE Realitná Renta real estate fund, managed by us, is acquiring real estate in a modern and developing part of Bratislava," says Günther Mandl, Chairman of the Board of Directors of Asset Management Slovenskej sporiteľne.
The companies SPP – Distribúcia and Wienerberger are among the more renowned tenants. Klingerka continues the historical legacy of the area of the industrial suburbs of Bratislava, which through projects of this type is being reshaped into a dynamically developing new commercial and residential centre of the capital. Because of its location near the Nivy bus station, the building is easily accessible not only by public transport, but also for commuting from the wider Bratislava area. In addition, new cycle paths are being built in the area.
"This boutique office building is characterized by a calmer, intimate character, which will be greatly appreciated by all its users, along with the build quality. It offers 11,500 square metres of floor space on 11 floors," says Peter Píš, Director of JTRE's Commercial Real Estate Department.
The building meets the standards of sustainable construction, for which it will be awarded the BREEAM certificate with the EXCELLENT rating. BREEAM examines many categories and criteria, including energy and water use, indoor environment (healthy and in good condition), pollution, transport, materials, waste, ecology and management processes.
After the Zuckermandel project, Klingerka is another of the projects with which the ERSTE Realitná Renta real estate fund, through its manager Asset Management Slovenskej sporiteľne, is underlining its interest in investing funds in accordance with the principles of environmental sustainability.