10 Nov, 2017
Pedestrians and cyclists should feel safe on the riverside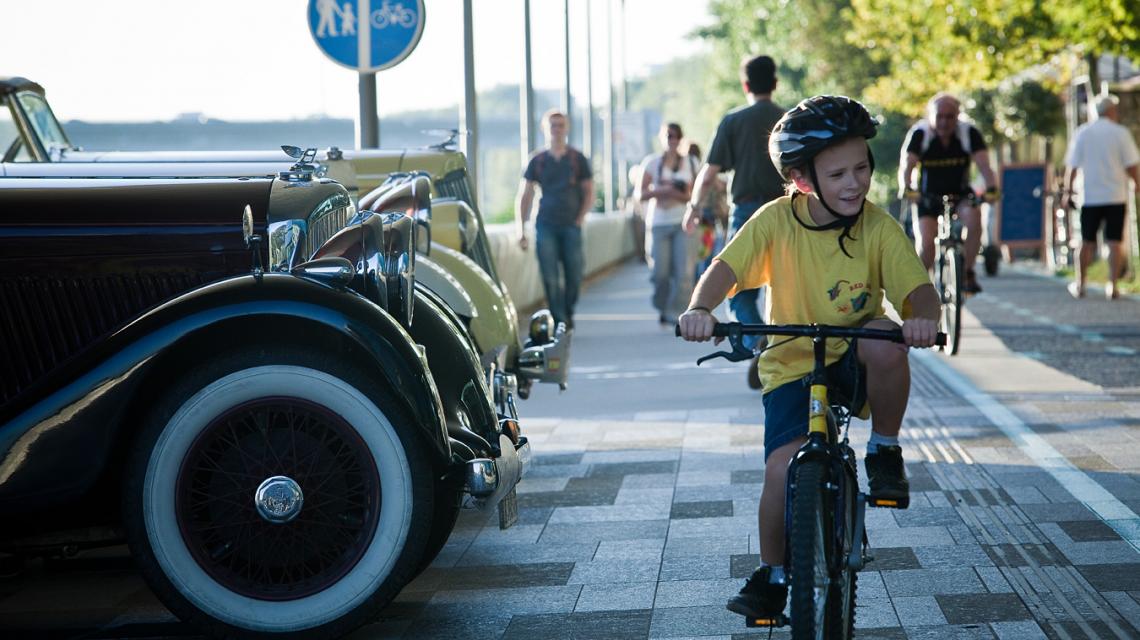 Survey confirmed need to resolve accident problem along Danube promenade. Bratislava's Danube riverbank often has dangerous situations between cyclists and pedestrians. The Tolerance Zone campaign was launched at River Park by J&T REAL ESTATE to address this issue and appeal to both sets of users. The campaign survey showed that up to a quarter of respondents had experienced a collision along the promenade, and up to two-thirds considered other solutions an improvement on the current status.
Part of the Tolerance Zone campaign was to ascertain public opinion on what measures promenade users would welcome to increase safety for everyone. A survey conducted along the riverside and online of 721 respondents found that more than 22% cycle along the promenade. The Danube promenade is used for a variety of activities - popular weekend strolls and bike rides, commuting by foot or bicycle, and relaxing during lunch and for morning runs.
The survey has confirmed the long-held opinions of residents and employees in the locality - up to a quarter had experienced or witnessed a collision.
We regret that the survey confirms the negative statistics we've been flagging up for a long time.
In describing collisions, the "pedestrian on cycle path" and "speed of cyclists on/off cycling routes" were the most common factors.
The reason for collisions was often cited as lack of consideration and attention, but interestingly, responsibility for collisions was equally attributed to pedestrians and cyclists.
The cause but also victim of collisions were frequently young children, whose parents often fail to steer them away from marked cycle paths. More than half of those walking with their kids along the riverside said they had felt unsafe. That it was unclear who had right of way on the cycle track - where incidents between cyclists and rollerbladers occur – was also mentioned.
When considering what could improve the situation, nearly two-thirds of respondents (59%) said other solutions were safer than the current situation. Most respondents (39%) favoured creating a "mixed motion" zone for pedestrians and cyclists, but the latter would have to ride with due care and attention. To complete the picture, it should be added that up to 20% of respondents favoured a significant reduction of cycles in favour of by enforcing a dismount area or a pedestrian zone. Not only pedestrians supported improving the status quo, but also 32% of cyclists.
The survey and lively debate about the Tolerance Zone has shown that the issue of safe riverside movement cannot only be simplified to a conflict between pedestrians and cyclists – everyone wants to be safe along the promenade. And the preferred solution of a "mixed zone" could help without imposing major restrictions on either party.