24 Jun, 2019
Decision: Landererova 12 will be the seat of the European Labour Authority (ELA)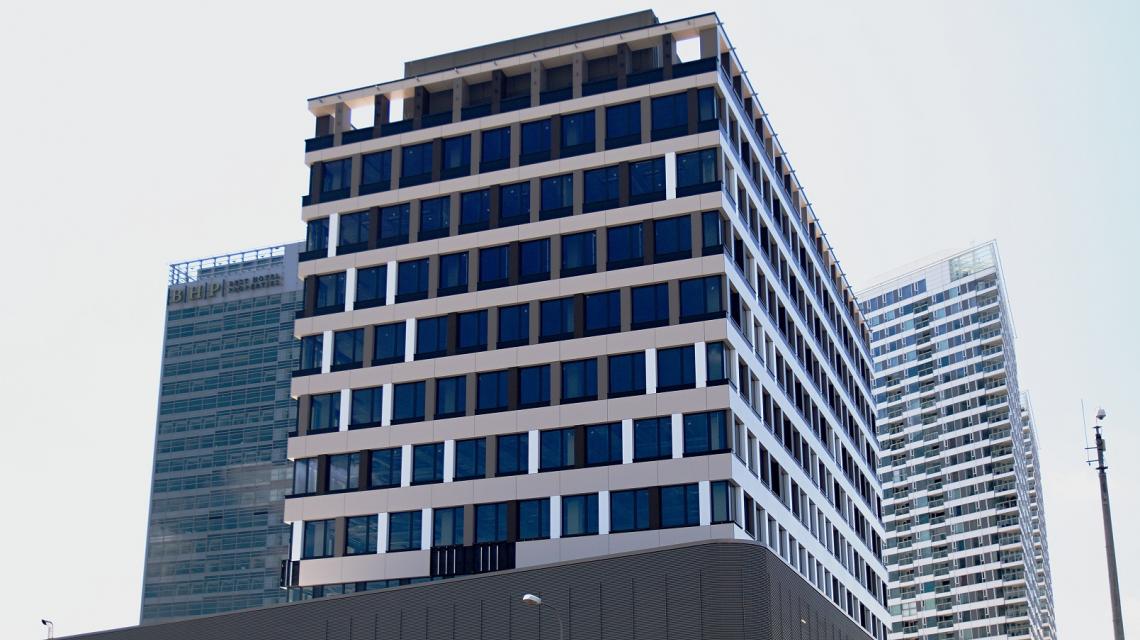 The first European institution in Slovakia, the ELA, will be based at JTRE's landmark Landererova 12 building. Today's first round fifteen votes in favour were cast by ministers at the Employment, Social Policy, Health and Consumer Affairs Council in Luxembourg. Slovakia, Cyprus, Latvia and Bulgaria had been competing to seat the European Labour Office. Slovakia proposed Landererova 12 – a latest-generation office building completed in 2018 - as ELA's headquarters in order to fulfil the European Commission's rigorous criteria for technical design, quality, ecology and availability.
Landererova 12 is strategically located at the newly-emerging Eurovea City with excellent transport links and a wide-range of services - it uses 32 percent less energy and half-less drinking water usage than conventional buildings. Features include recharging stations for e-cars, showers and changing rooms for cyclists, and good connections to surrounding cycle routes – all of which contributed to Landererova 12 being awarded the LEED Gold Green Building Certificate and becoming the first building in Slovakia to seat a European agency.  Nearly 150 leading European experts will accompany the ELA to Slovakia. Their new work-spaces will be available from October 2019.
"I view this decision as confirmation of the added-value of our employees' work and the high quality of our buildings  - with which we have over twenty years' experience. It is also further proof that we are a justifiably sought-after partner for large international organisations in terms of design and construction. We consistently aim to offer an attractive combination of efficiency, functionality, design and ecology," says Pavel Pelikán, JTRE's managing director.
Landererova 12 delivers 26,000 m2 of office space to Bratislava's city centre. The first four floors comprise a 376-space car park, while the twelfth floor features an attractive 250 sqm terrace with panoramic views and relaxation zone for all the building's users. A key component of the building will be the largest LED facade in Central Europe, which will seamlessly complete its stylish architecture.
The European Labour Authority's main role will be to improve the implementation of European Union law with regard to cross-border labour mobility, as well as the coordination of social security.