24 Jun, 2019
Developer JTRE starts construction of its first project in London: Triptych Bankside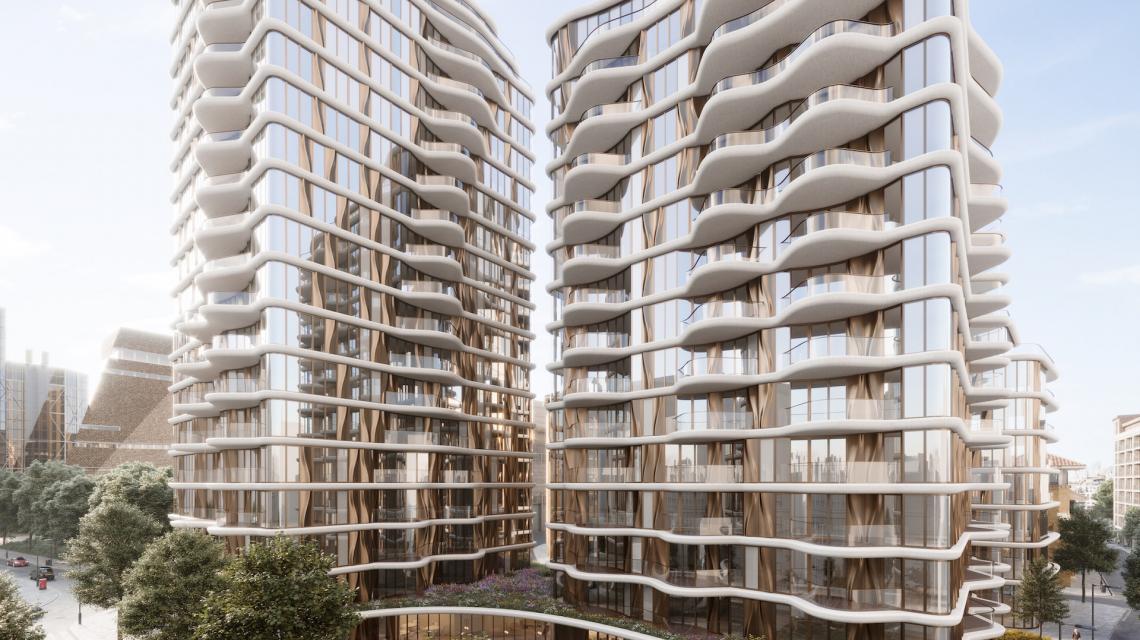 JTRE (J&T REAL ESTATE), the Slovak development and investment company with international interests, has commenced construction of its first London-based project. Working in cooperation with local developer Sons & Co, the TRIPTYCH BANKSIDE complex will be based in the central South Bank district.
Located at prestigious 185 Park Street, multi-use Triptych Bankside will comprise three towers: 15- and 19-floor residential and 10-floor administrative. The project includes 169 apartments, over 5,600 m2 office space, and 1,350 m2 retail space. An additional 1,350 m2 will be available for cultural events. Completion is planned for between 2021 and 2022, and the project's total commercial value is over GBP 400 million.
Designed by renowned London architectural firm SQUIRE & PARTNERS, Triptych Bankside is within walking distance of world-famous sights and attractions, such as the Tate Modern art gallery, Shakespeare's Globe Theatre, as well as popular Borough Market. It's also just a short stroll across the iconic Millennium Bridge to the City of London financial centre and St. Paul's Cathedral. The project will add wavy organic facades to London's distinctive panorama. Facilities for residents and tenants include terraces with stunning city views, 24-hour reception, private lounge, game room, gym with wellness, private cinema, communal gardens, and 46 parking spaces. Start of construction was accompanied by the launch of apartment sales and commercial premises rental.
"The start of Triptych Bankside's construction represents the fruit of three years' cooperation with Sons & Co. We consider this move into the challenging London market as a key part of our 10-year strategy. We anticipate that this comprehensive high-profile project in a rapidly-evolving central location will attract attention and support our fast market entry," said Pavel Pelikán, JTRE's managing director.
"In cooperation with JTRE, we're looking forward to bringing London an architecturally-inspiring project in an excellent location with international cultural significance. It's a unique and extraordinary scheme, and we're happy to be part of converting one of the last lucrative land plots in the South Bank area," said Alex Stocker, Sons & Co's managing director.
The land with legally compliant construction permission was purchased by JTRE last summer from Delancey's DV4 client fund as a brownfield site – having been cleared of the former National Grid headquarters.