07 Nov, 2022
A Triumphant night for JTRE London at The UK Property Awards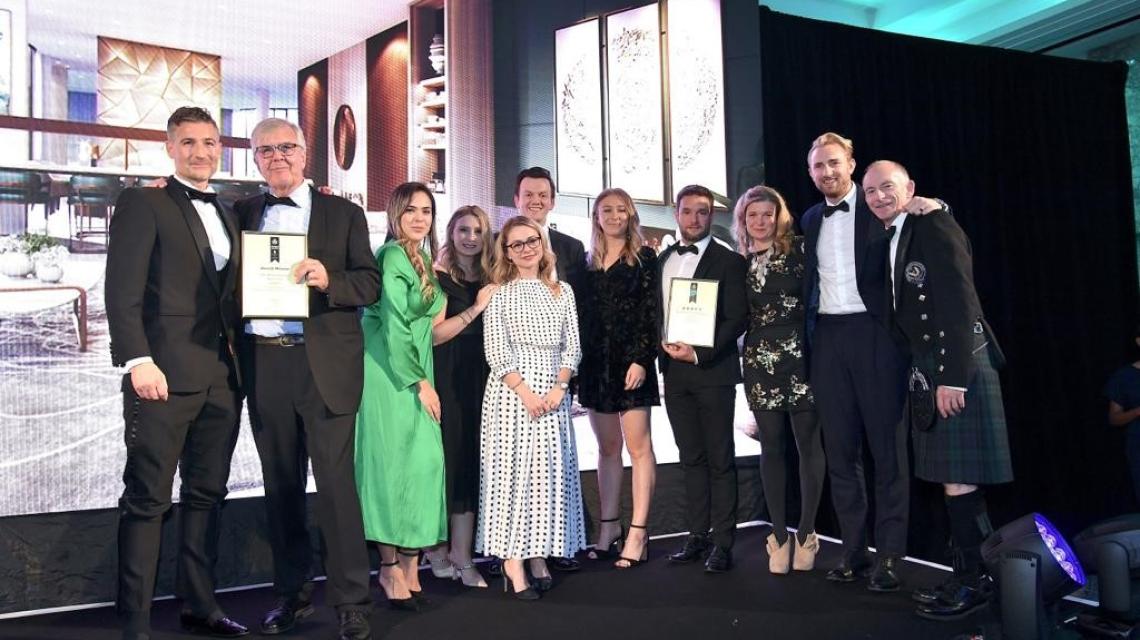 JTRE London celebrated at The United Kingdom Property Awards on Friday evening, winning two awards in the categories of Residential Interior Apartment, with Cocovara Interiors, and 5 Star winner for Mixed Use Development for its exceptional project Triptych Bankside on London's South Bank.
All 5 star winner's now go on to compete against the best property professionals in the European Property Awards. Regional heats are staged for Arabia, Europe, Africa, Canada, Central & South America, the Caribbean, USA, UK and Asia Pacific with the top winners in each region automatically entered in the overall International Awards, culminating in a glittering awards ceremony at the end of the year.
The UK Property Awards form part of The European Property Awards, which is the largest, most prestigious, and widely recognised programme throughout the regions, judged by an independent panel of over 80 industry experts. Judging focuses on design, quality, service, innovation, originality, and commitment to sustainability. Now in their 29th year, the awards cover over 50 different residential and commercial categories.
Juraj Marko, Managing Director of JTRE London, said: "We are delighted to win these two prestigious awards, it is a great acknowledgement of the hard work of everyone at JTRE London. From the Design team through to the Delivery team, over the last two turbulent years, it really has been an exceptional effort in delivering a fantastic product.
We have worked hand-in-hand with industry leading experts Squire & Partners and Cocovara Interiors in the planning, design and creation for Triptych Bankside and these awards recognise the unique architecture and the exceptional offering, including prime office space, modern retail, exciting leisure facilities and best-in-class apartments. We are very proud to be delivering a world-class mixed-use space that will create an enduring legacy on the vibrant South Bank. The Triptych Bankside estate is one of the foremost schemes in London, reflected in the soaring levels of interest from the UK and further afield."
JTRE London and Cocovara Interiors were also recently shortlisted finalists in the British Homes Awards earlier this year for Best Interior Design in a development.
Lucy Powles, Director of Cocovara Interiors, commented: "We are thrilled to win this award. This has been an exciting three year project so far for us, setting the specification not only for the show flats but also the design style for the reception area, cinema, private lounges, gym and more. The show flats for Triptych were inspired by the local area, invoking the vibe and style of neighbouring landmark buildings such as Tate Modern and Shakespeare's Globe. We have commissioned bespoke art work and created custom-built furniture by House of Vara with a sustainable focus, which has been specifically placed in order for the occupant to enjoy the magnificent views of London's landmarks, such as St Paul's Cathedral."