02 Jul, 2021
Eperia Shopping Mall's second stage nears completion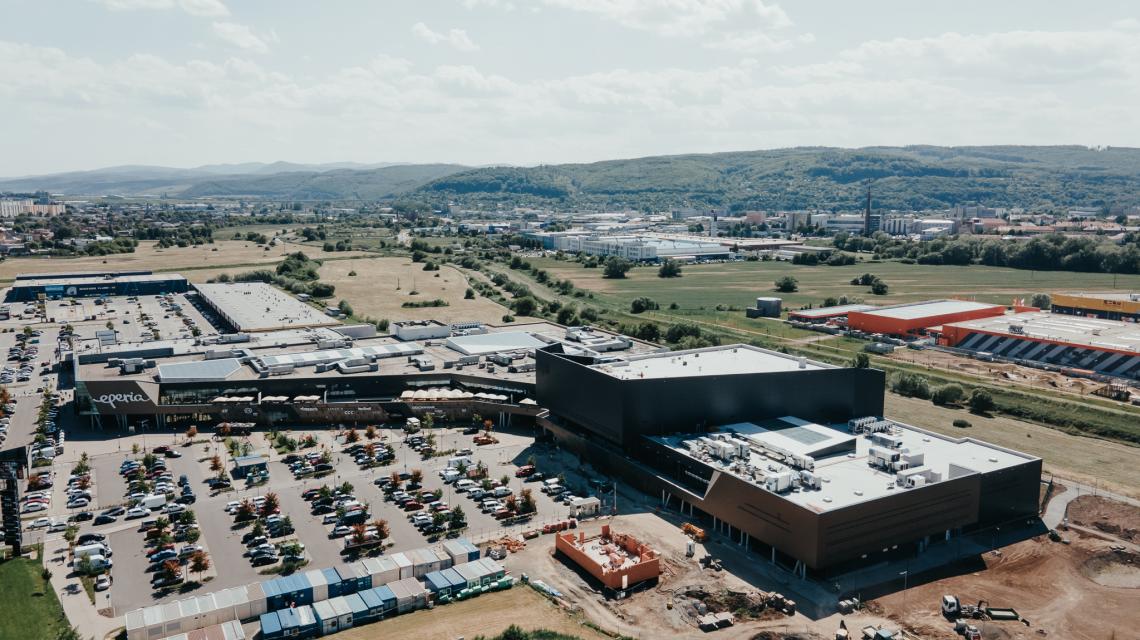 Another 25 shops will open at Prešov's popular fashion destination this autumn - across ​​11,000 sqm of leasable space over three floors. Second stage work is proceeding right on schedule, with access roads and paved areas currently being completed. An attractive rain garden has been installed, which will be the standout landscaping feature complemented by a lush meadow.
The second stage's free-standing part will include a popular Burger King branch. The foundation of the building is underway, and the masonry of vertical structures continues. Interior work is also in full swing , with finishing touches also being applied in the underground garage. The last steps will include tiling, paving, and the installation of hygiene fittings such as toilets and sinks.
The entertainment range will receive a huge boost from five cinemas – currently being fitted out with projection equipment and also being painting. Work is also underway on the stage, as well as laying carpets and floor coverings. Shoppers can look forward to a super expanded Eperia in just a few months - with even more great brands, delicious eating options, fantastic entertainment, and over 200 new - mainly underground -  parking spaces.