14 Nov, 2019
Prešov's EPERIA one of world's TOP 6 greenest shopping centres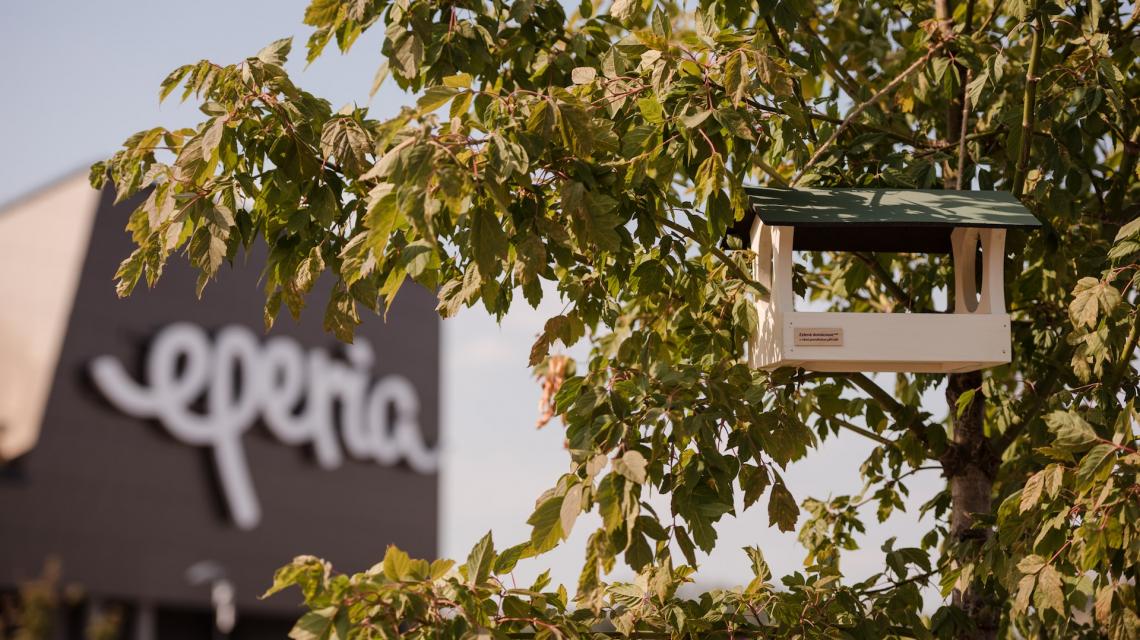 Eperia Shopping Mall, Prešov's number-one shopping destination, is officially the greenest shopping centre in Slovakia. This J&T Real Estate (JTRE) project has been awarded the prestigious BREEAM Excellent certificate at the most recent BREEAM International New Construction 2016. It has therefore become only one of six shopping malls in the world to receive such a high international ecological assessment.
"It is excellent news that we've met the strict Excellent conditions to rank Eperia among global leaders in terms of an ecological approach to building and operating shopping malls. Since its opening, Eperia has delivered a new standard in accessibility and mobility. The retail centre is completely barrier-free, provides recharge points for e-cars, and promotes biodiversity thanks to on-site beehive, insect hotel, bird houses and bat sanctuaries," observed Peter Píš - Head of Leasing at JTRE - in relation to the centre's environmental activities.
The green approach also includes the local community. In cooperation with the municipality, Eperia has built a contemporary outdoor workout area in a nearby residential area. And next to the retail centre is a kids' playground - one of the most popular in Prešov.
Eperia Shopping Mall's 93 shops over an area of 21,970 sqm is located in the Sekčov suburb retail zone. Within a year of opening in November 2017, the mall had over 3.5 million visitors. Its landmark is a central atrium across two floors that is ideal for hosting attractive cultural, social and sporting events. Residents of north-east Slovakia - a catchment area of over 330,000 people -  visit Eperia for brands such as H&M, C&A, Lindex, New Yorker, Guess and PEPE Jeans, Betty Barclay, A3 Sport, ECCO, EXI Sport, CCC, Tchibo, and Flying Tiger Copenhagen. There's also a Fresh Supermarket, cafes, bars, pubs, restaurants, branches of banks and telecoms, and the latest Slovenská pošta branch.
The centre's success has been confirmed by its planned 10,000 sqm extension on three floors. This second stage will bring new brands, fitness centre, cinemas, gastro options including a self-service Burger King operation, 200 more parking spaces (in addition to the current 561), and a public transport bus stop directly at the shopping centre. This extension is planned to open on EPERIA Shopping Mall's third anniversary - autumn 2020.